The Whale - Robin Magowan's garden
Coming back from the recent NARGS Annual meeting in New Hampshire, we took a side-trip to stay with Robin & Juliette Magowan for a couple of days, knowing that they will be moving to New Mexico in the winter.
What a surprise on driving in the lane to the front entry. Greeting us before this curious, stiff 3-story New England style house is the most exuberantly luscious display one can imagine.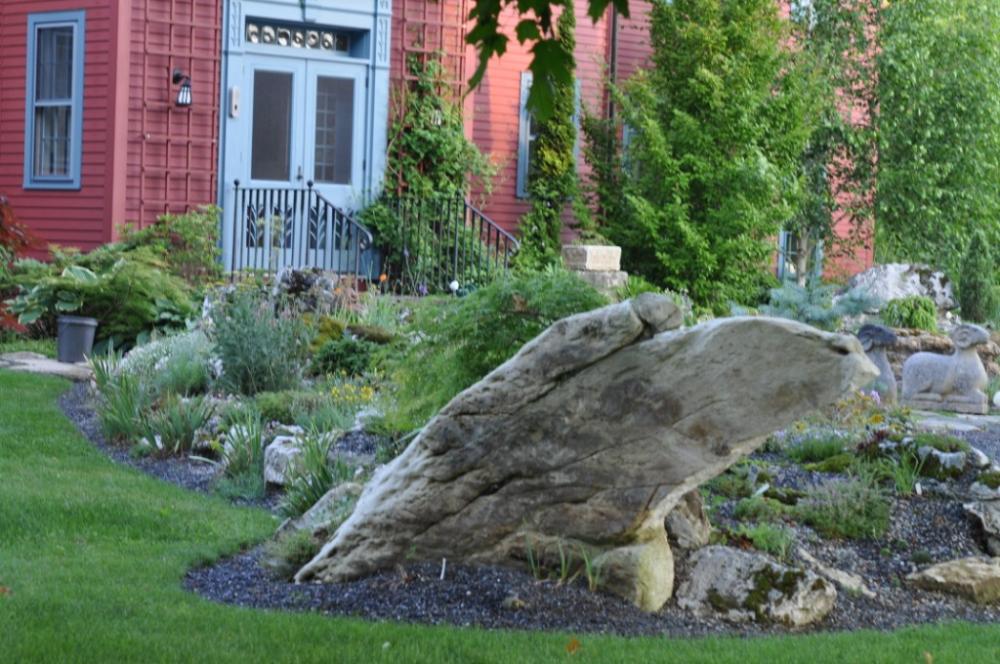 The old rock garden mounds are now completely re-done in a Josef Halda inspired style using a porous karst stone from a local quarry. Erosion by weak acids create the tiny cavities and fissures in karst. This particular stone has quite a bit of silcaceous material, which is acid resistant, so these harder bits figure prominently in the surface appearance, and probably determine the inner structure as well. Not surprisingly, vegetation will grow directly on the karst even though very little soil is present.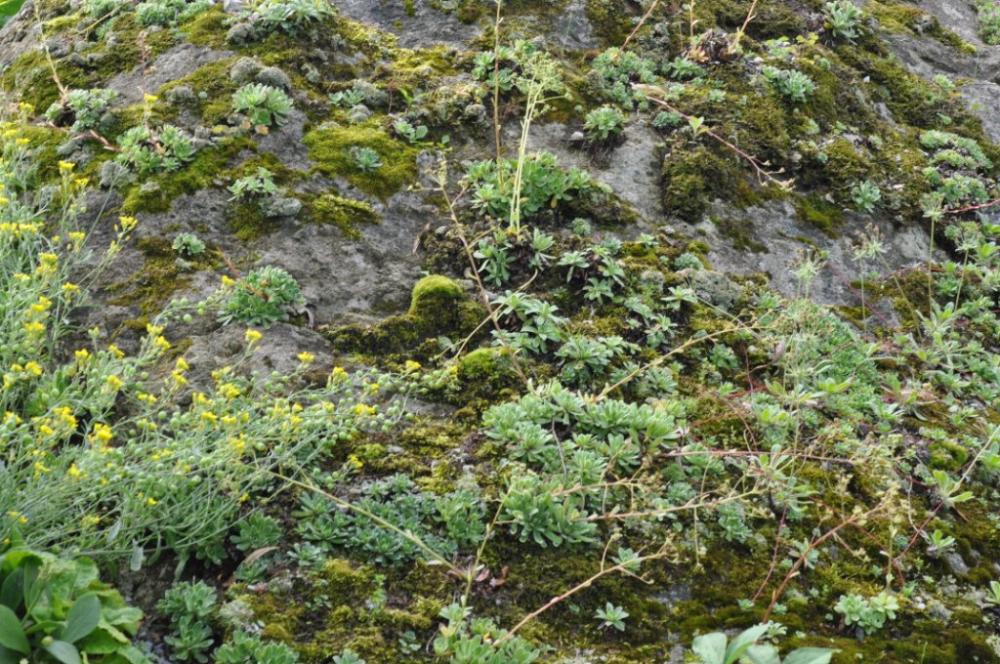 So, taking a cue from nature, Robin did plant in the crevices and anywhere he thought the roots might penetrate, and indeed he did push the boundaries. His planting strategies are:
1. Planting with topsoil sometimes mixed with a sticky, local clay to better hold it all together.
'Äã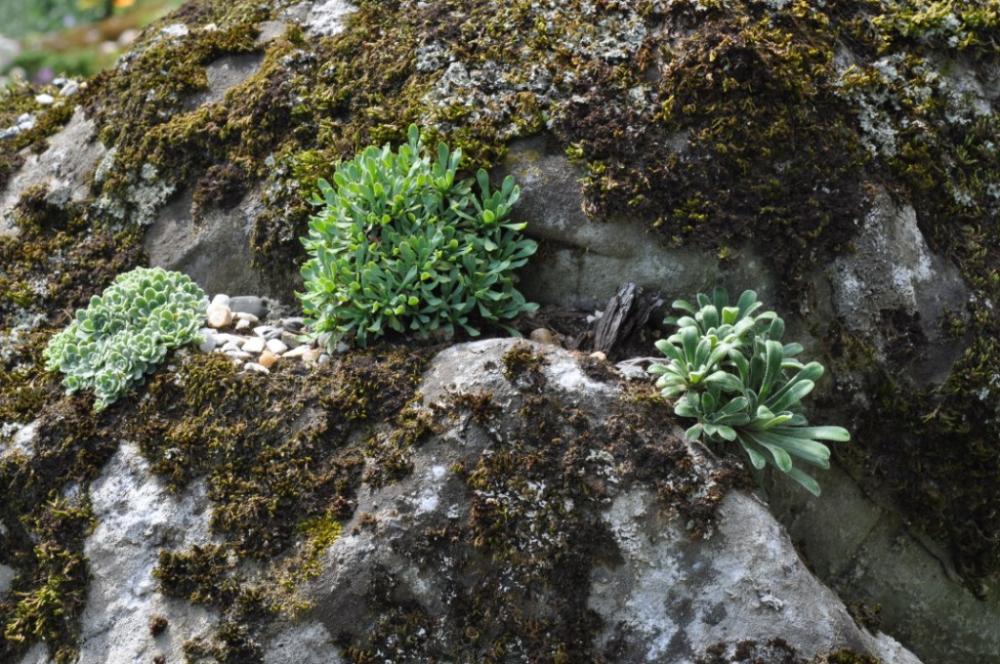 2. A 2-step method, first using a succulent mat (sedum spp. or smaller leaved sempervivum spp.) which when established provides an thin organic mat to work a small transplant into. Some drought tolerant, non-succulents are worth trailing too; i.e., arenaria spp, gypsophila aretioides, small thymus spp., and heterotheca jonesii which Robin used in one instance. View these as "nurse crops" somewhat akin to sowing clover with wheat to establish a new hay field.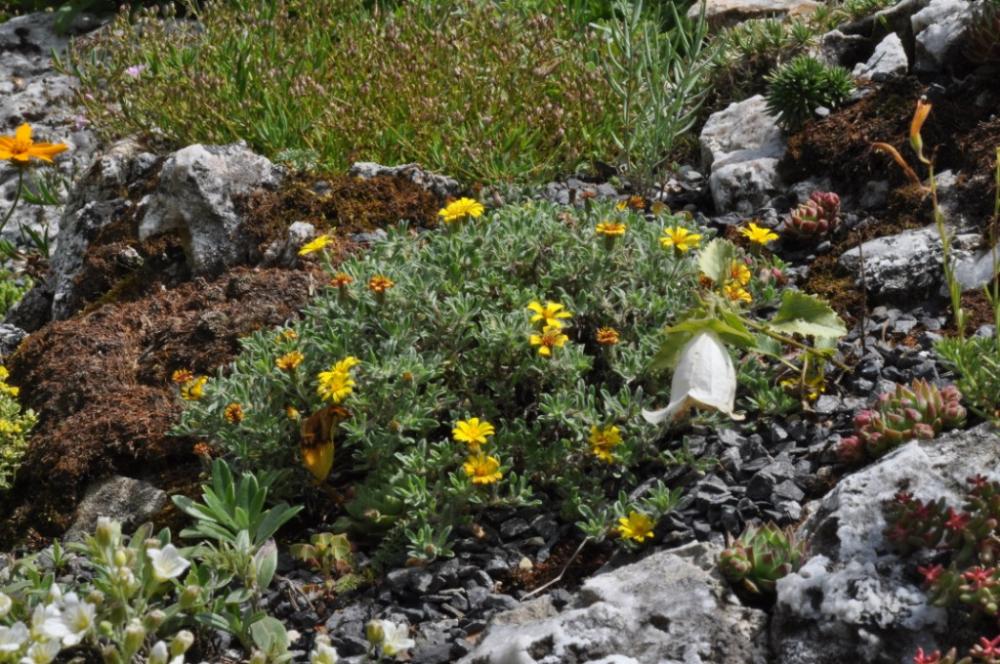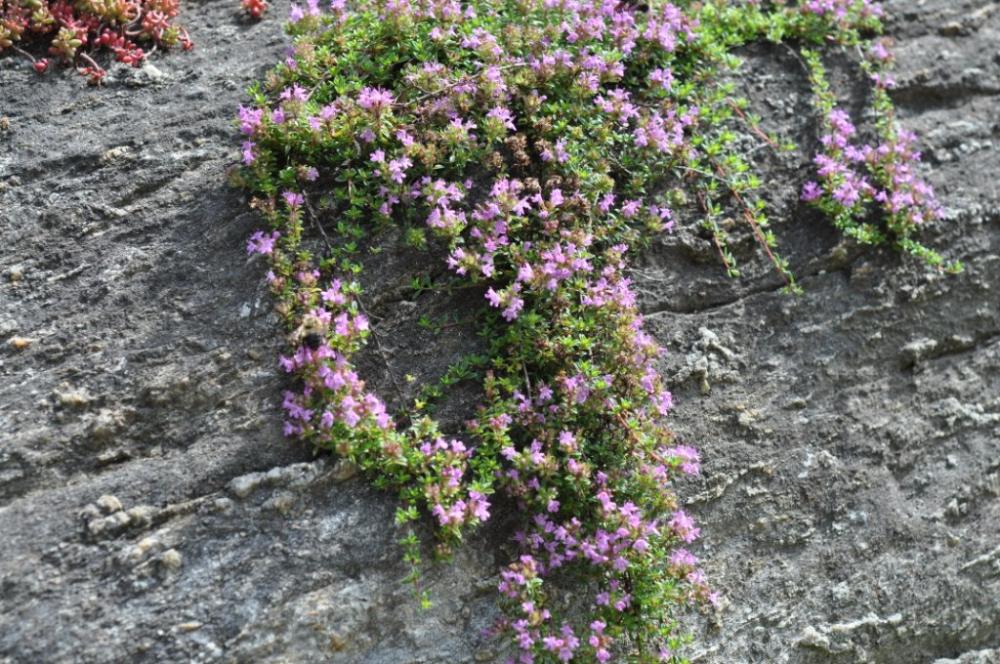 3. Water frequently. This spring has been unusually cool and wet, so the task was simplified. None the less, water is the key factor to ensure survival and obviously he has made sure this is done.
Most of the garden is really the "horticultural scree" that is used by rock gardeners. What's different is this step into exploiting the rock surfaces. Tricky and dangerous? Yes, of course , but worth the effort.