A Tale of 2 Anemones
Anemones are amongst some of the showiest plants we have for the garden; and thankfully, the tuberous rooted species are some of the easiest to grow.
Anemone nemerosa is found on wooded hillsides throughout Europe. Digging up a colony reveals a mat of thin, woody stems that much resembles a writhing tangle of snakes _ if only they would move a bit. This makes propagating straight forward as division of the "twigs" is all that is required. The result is a carpet of flowers (with 6 or more petals), mostly pure white in type. Of course gardeners being curious sorts, selections have been made. There is a plethora of colour variations and, as with snowdrops, nothing is more attractive than "the odd one." A. nemerosa 'Viridescens' is most strange. All the flower parts contain chlorophyll.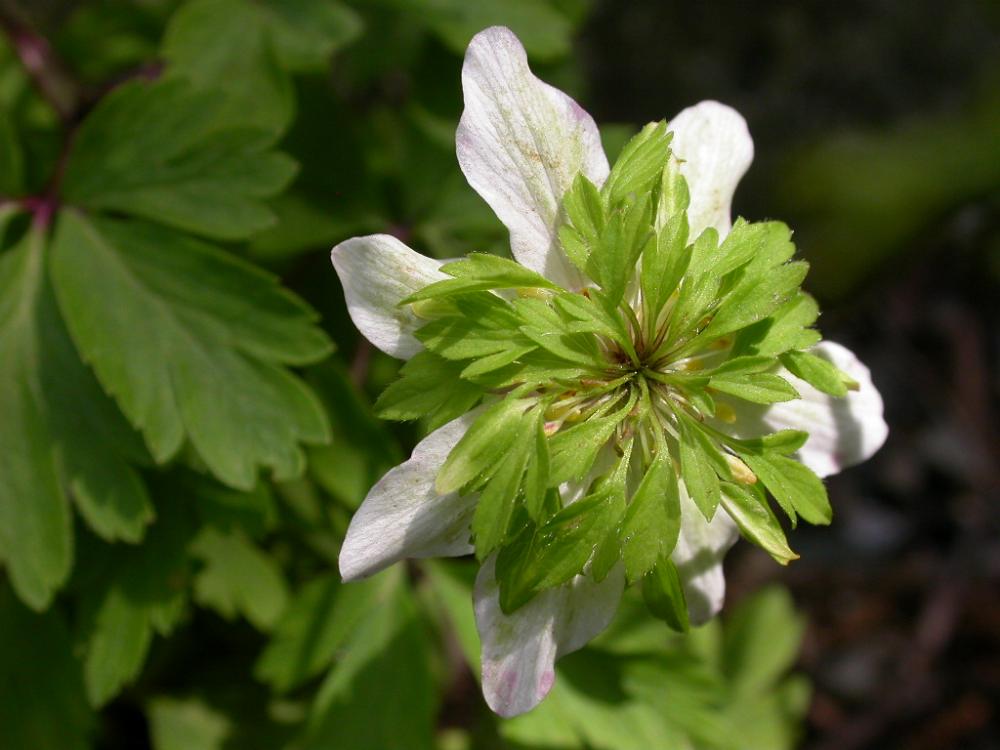 Since it is a large and double form, there is no avoiding it and the weirdness simply draws you in. With this much biological usefulness, the flowers cum leaves are very long lasting. Even the most elitist visitor will ask, "What's this?"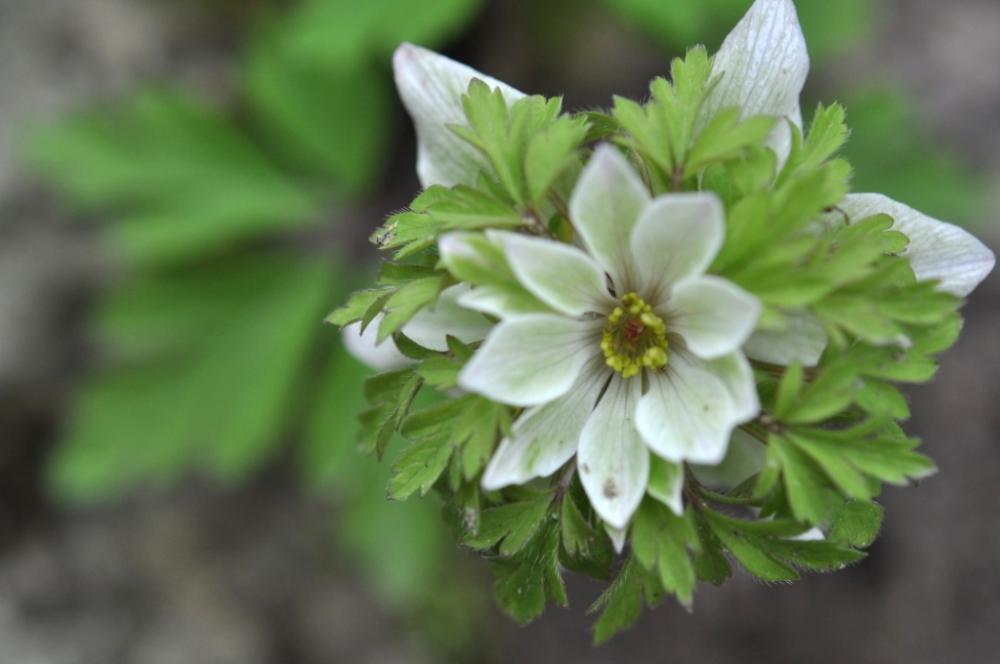 By contrast, Anemone blanda 'Enem' is more notable for beauty and grace. I received this from Janis Ruksans who collected it in a disjunct locality at the Western rim of the North Caucasus not far from the Black Sea.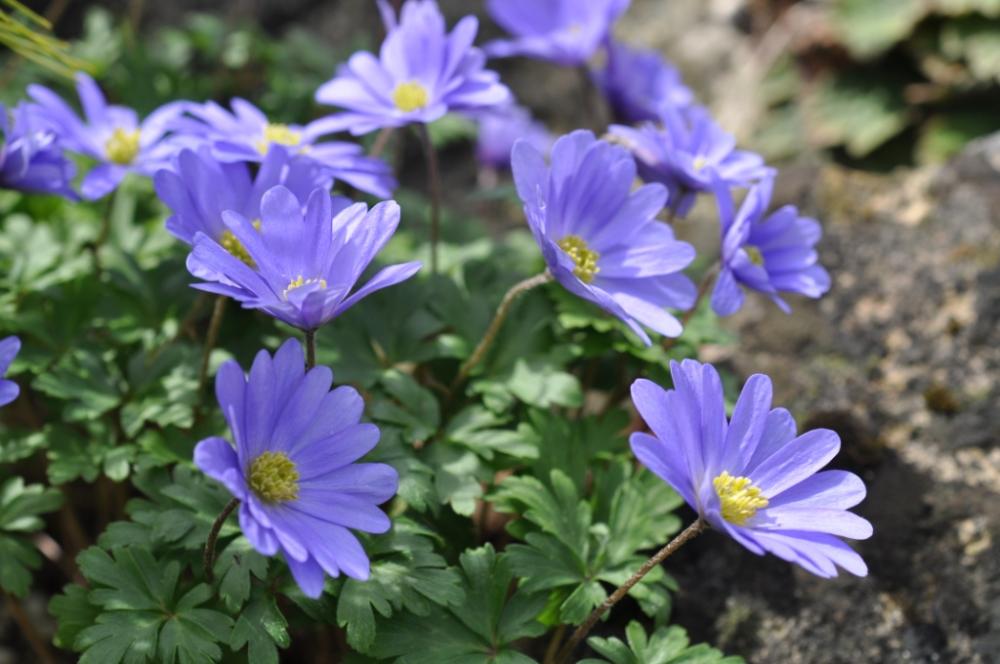 Janis notes that it was a single population growing in a clay soil below rocky outcrops, the nearest village was Enem some 50 km away. This is the best blue form with large flowers of a deep, cobalt blue that one rarely sees save for gentians.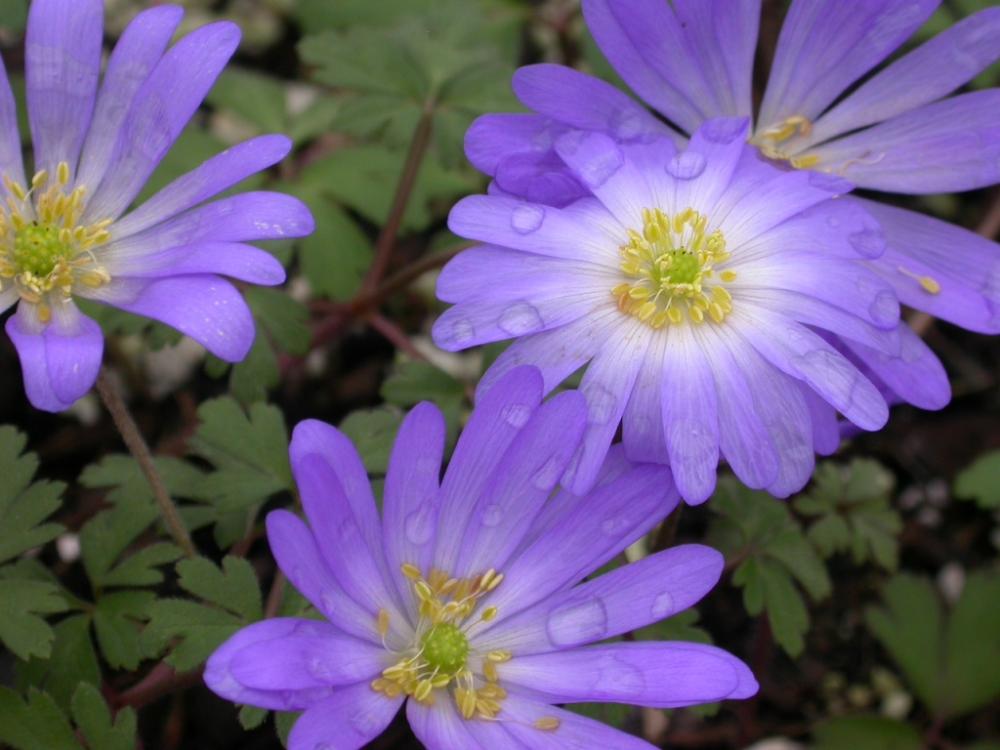 Flowering is in mid-May and continues for 2-3 weeks. The tubers are thick, black and knobby. We grow it in the rock garden in sand where it performs well, but does not increase as fast as A. nemerosa.